Lots of scientist have recently been suggesting that monkeypox may have been circulating in the community since 2017, but this fails to address the question as to why so many mutations have taken place, when it generally mutates on average only once a year. Monkeypox mutates less than SARS2-CoV2 because it is a DNA virus as opposed to an RNA virus. DNA viruses correct for mutations in the opposite DNA strands.

A new paper in New Scientist may have the answer to this puzzle.

"What is striking is that 42 of these 47 changes involve the DNA letters TT changing to TA, or GA to AA. There is a group of human enzymes called APOBEC3 that help defend against viruses by inducing mutations in their DNA, and these are the kinds of changes they produce."
That would be extremely interesting, as a natural mechanism to fend off viruses has helped to generate a mutation that is now detrimental to humans.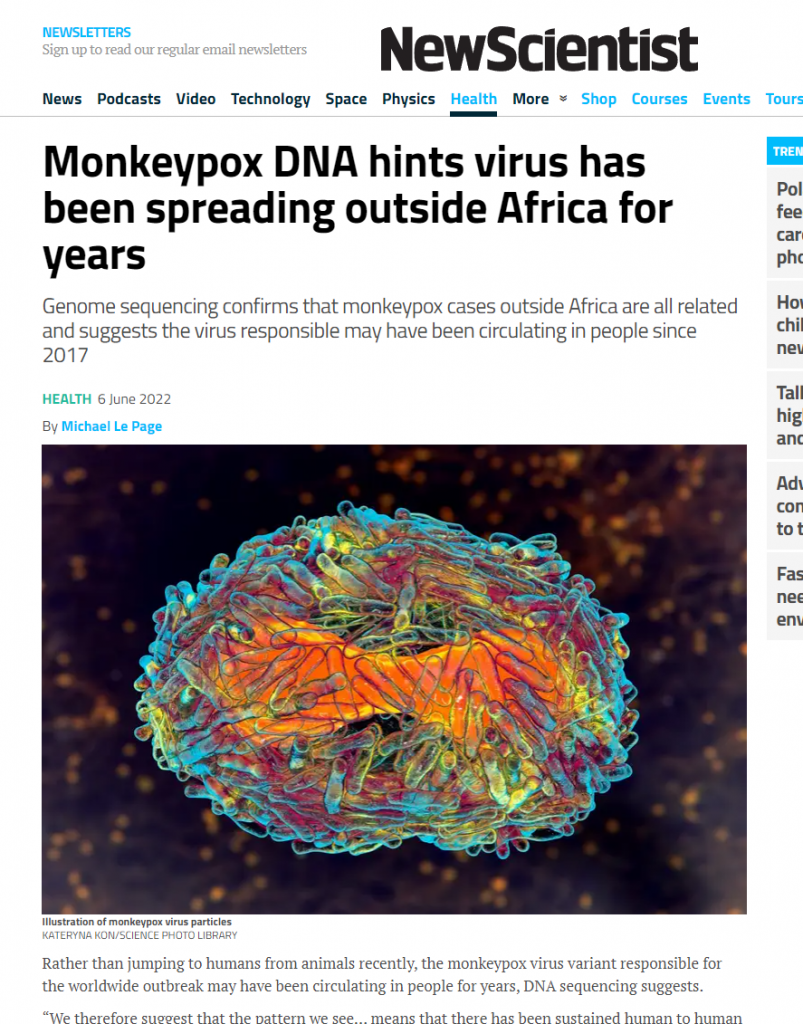 That would allay my fears it may have been made as a bioweapon.

Here is a nice little video by MedCam's Dr Seheult explaining these weird mutations.