Due to the propaganda spread by governments which first led to vaccine complacency and then now to virus complacency (#letitrip), it comes as no surprise that countries like Australia, New Zealand, Canada, Spain, the United Kingdom, the USA and Israel are having the most covid deaths. Then again, I wonder if all these boosters has destroyed most of the people's immune systems too. We do know that the vaccines have a negative efficacy to covid after a couple of months. You have to ask.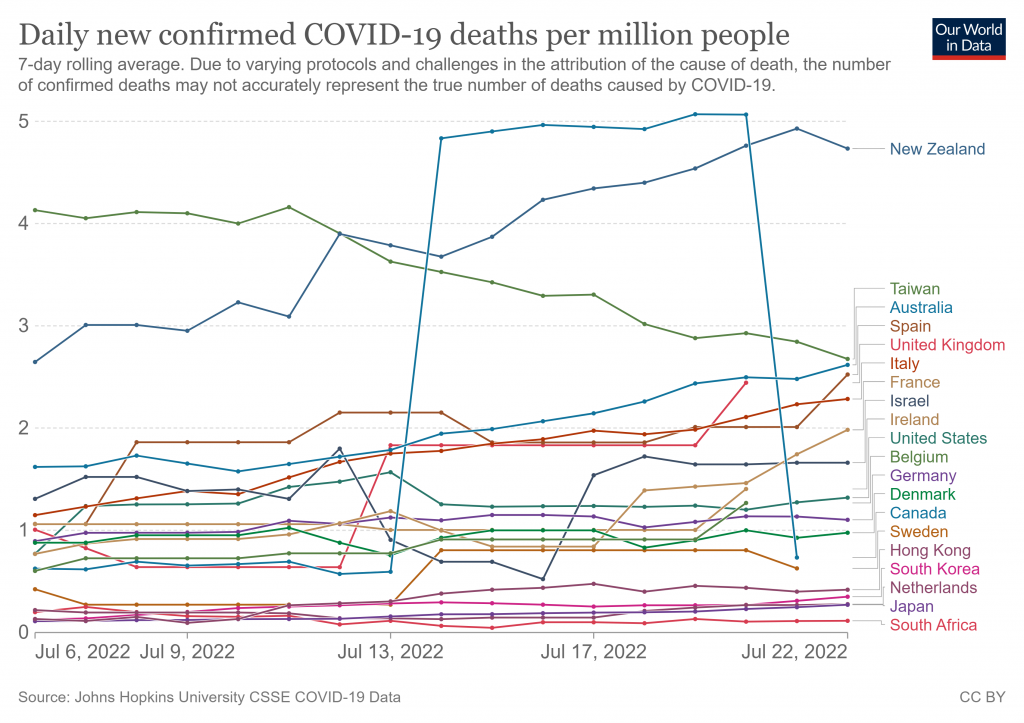 I forget Chile, one of the most highly vaccinated in the world. They are interesting as you would not put them down as a rich country where it citizens travel.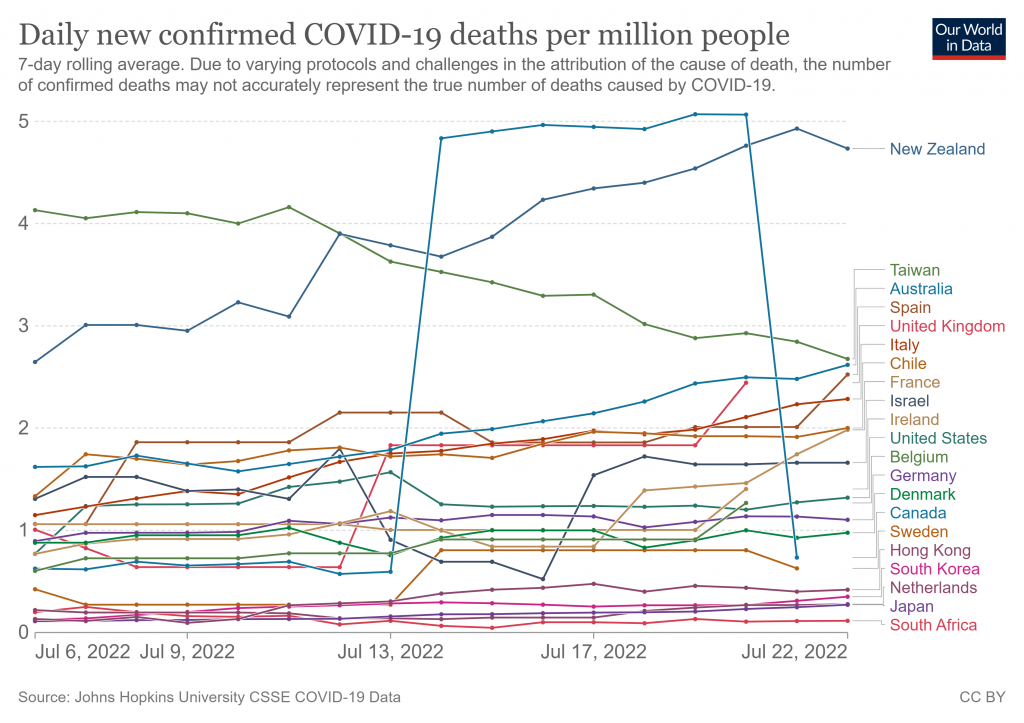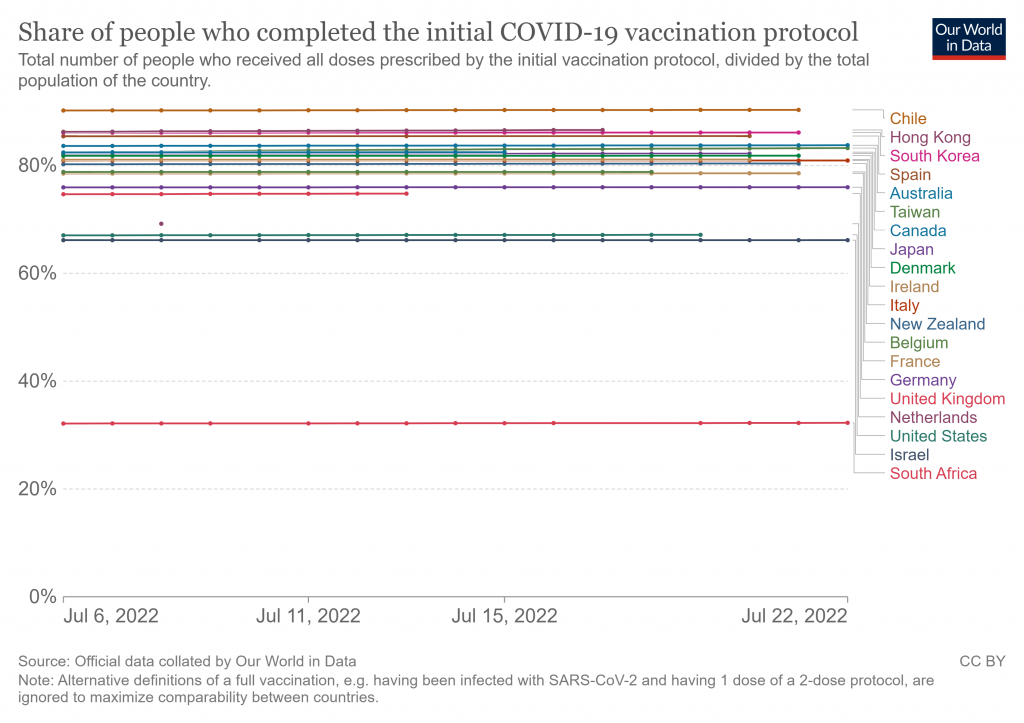 Seriously, we I look at this data and knowing that in Australia most whom are dying are hyper-vaccinated, I start to ask whether the vaccine is actually assisting the virus to kill these people. The data from Australia suggests so.