In Western Australia, there are about 5 to 10 deaths a day, and the numbers are rising as well. This is 1800 to 3600 deaths a year in WA, and Premier McGowan wants to stop doing daily updates. This is plan ridiculous. It was okay to publish daily data when it was zeros but not anymore that we have the equivalent of 500,000 to 1,000,000 cases a day comparing to the USA per capita.
Here is McGowan's statement: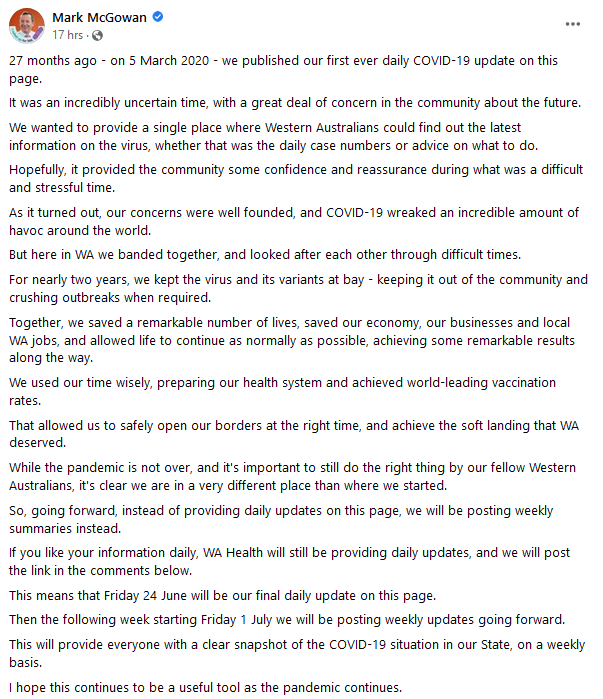 Here are the deaths in WA over the last 6 months:
And here are the most prominent variants in WA right now. WA was fortunate to acquire a less deadly more contagious variant BA.2.10.1, which is slowly being eroded by BA.2. WA is also about to see a new wave or surge from BA.4 followed by BA.5. South Africa reported this variant to be less virulent but this does not seem to be the case in the UK, Israel and Portugal.