Seems we not only stopped counting cases but deaths as well. We will start counting #longcovid cases in the near future.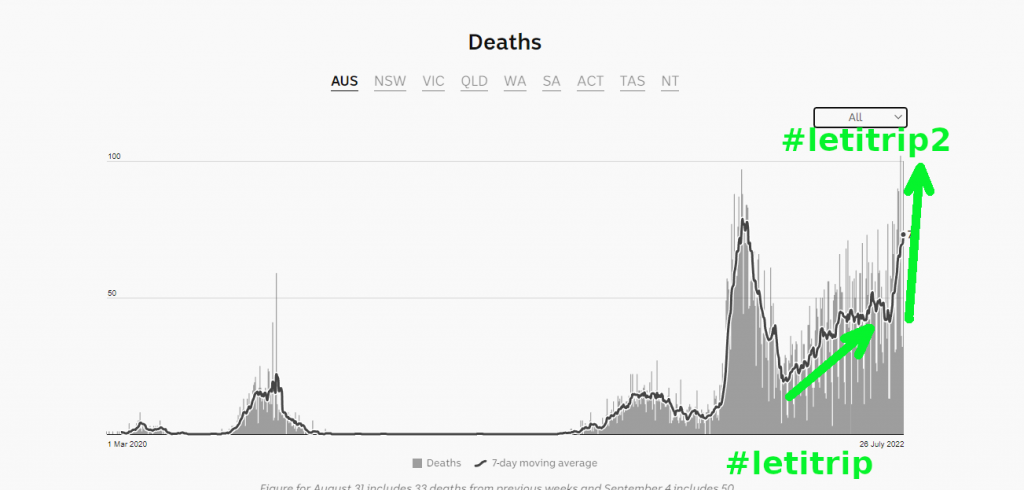 I feel the Government has just given up on the elderly by letting the virus rip. Absolutely nothing has been done to stem the deaths in Australia, which per capita is one of the worst in the world. The Omicron BA.4/BA.5 wave is pushing the daily death rate to around 100 now. See a previous post. This is the highest daily death rate and the new ALP Government is doing absolute nothing.

#viruscomplacency #covidcomplacency have taken over from #vaccinecompalency

The latest available report from the Australian Department of Health and Aged Care says there are "7947 active COVID-19 cases in 857 active outbreaks in residential aged care facilities across Australia.
"Of these, 5212 cases are in residents and 2735 cases are in staff." (sic)