Don't let the dropping of mask mandates for the election fool you. Look at this. It is much clearer if you look back 60 days.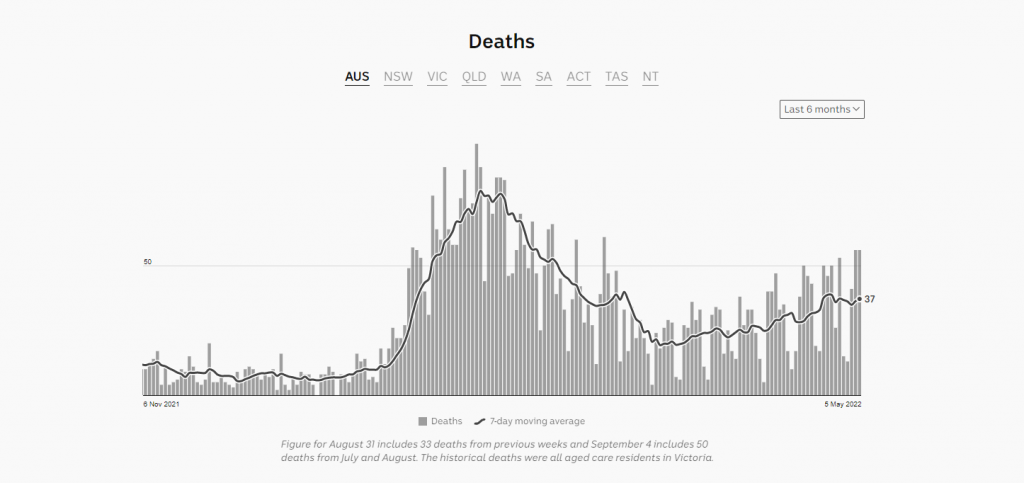 Meanwhile, Prof Paul Kelly (CMO Australia) had a brilliant idea (for him anyhow) to get covid19 deaths down to zero. Stop counting them! LOL. Lump them all into the excess deaths.

I think covid deaths are about to surge in Australia with them relaxing mask mandates and opening the borders to new omicron variants like BA.4 BA.5 and BA.2.2. Flu deaths will also be substantial this year as we have not had the flu in Australia for 2 years.

Also a big factor in all of this is the waning of the vaccines and their ineffectiveness to the new ever-emerging variants of Omicron. Soon almost everyone in Australia will be essentially unvaccinated.

Follow my blog on covid here.
https://blog.justgeorgeous.net/