Israel is reporting a surge in critically ill patients to covid19. There was a 70% jump in the number of critically ill from last week.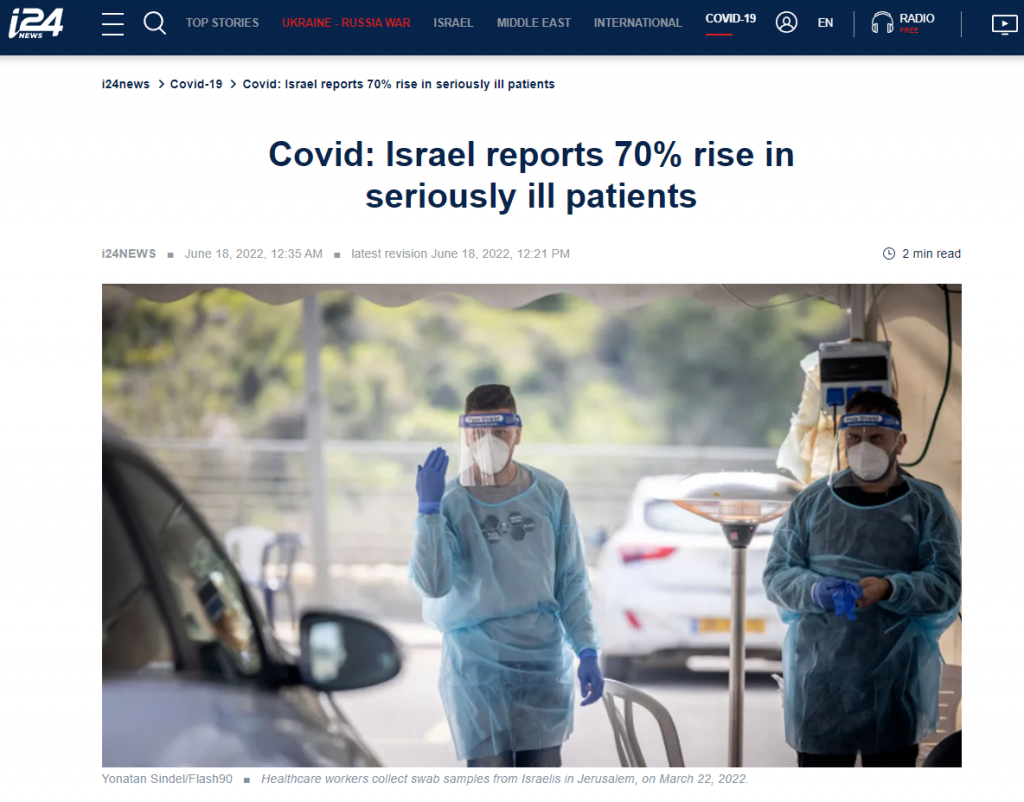 I can only put this surge down to growing prevalence to the new variants BA.4 BA.5 and BA.5.1.

This is strange because in South Africa BA.4 and BA.5 seemed to be milder than BA.1 (Omicron) and BA.2, but the sharp rise in the running CFR (Case Fatality Rate) seems to suggest otherwise.