Australia is losing 50 to 70 people a day to covid. This is more than a Boeing 747 crashing EVERY WEEK and all passengers are dying. A Boeing 747 has about 410 seats. 60 deaths a day is 420 a week. What is worse is that this number is steadily increasing. Australia went from #zerocovid (when we would not tolerate any infected) to being the most dangerous place to live on planet Earth, with regard to covid.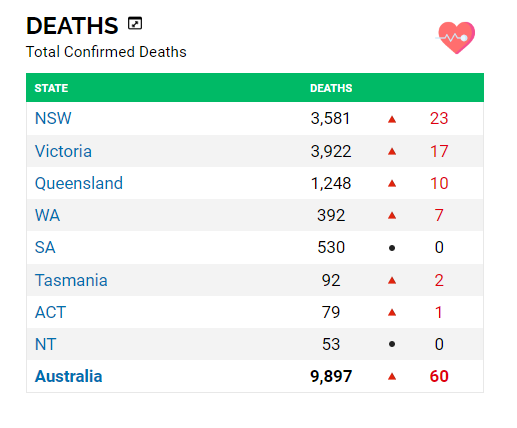 In a year 20,000 people will die from covid. 9,000 has died this year alone from the "mild" Omicron. That is equivalent to all the people who died during World War II.
I hear people say, but they are old or immune compromised people, but they are human beings, souls, and I am sure they are not wanting to die. What has become of our fkn society. These are the people who built this country.