These are taken directly off the TGA DAEN (Database of Adverse Event Notifications) website.
Did the media report this? I do not think so.
I believe a young boy may have also died but I have yet to locate any details.
"Safe and effective" my ass.
All child vaccinations should have never happened. They are barely at risk. Their CFR is like 1 in 10 million, and these vaccines are far from safe.
Heads should roll for this. Paul Kelly, Brendan Murphy and Scott Morrison need to be held accountable for this.

It seems a boy also died on 11 March 2022 after receiving the vaccine. See below.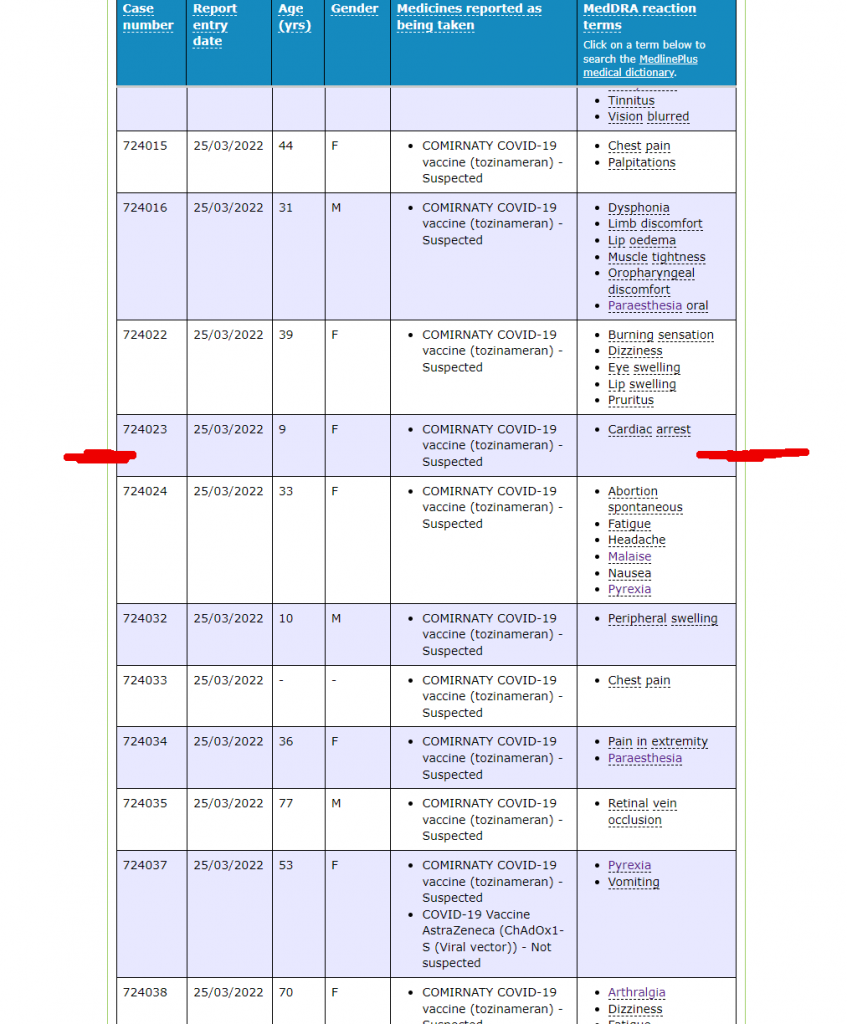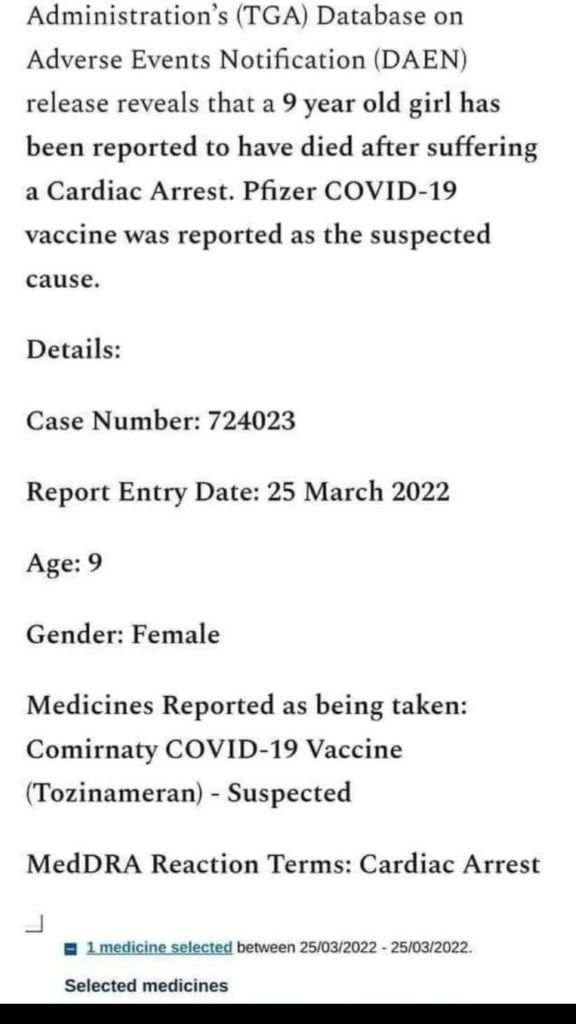 This could be a link to the boy who died on 11 March 2022. He was aged 7.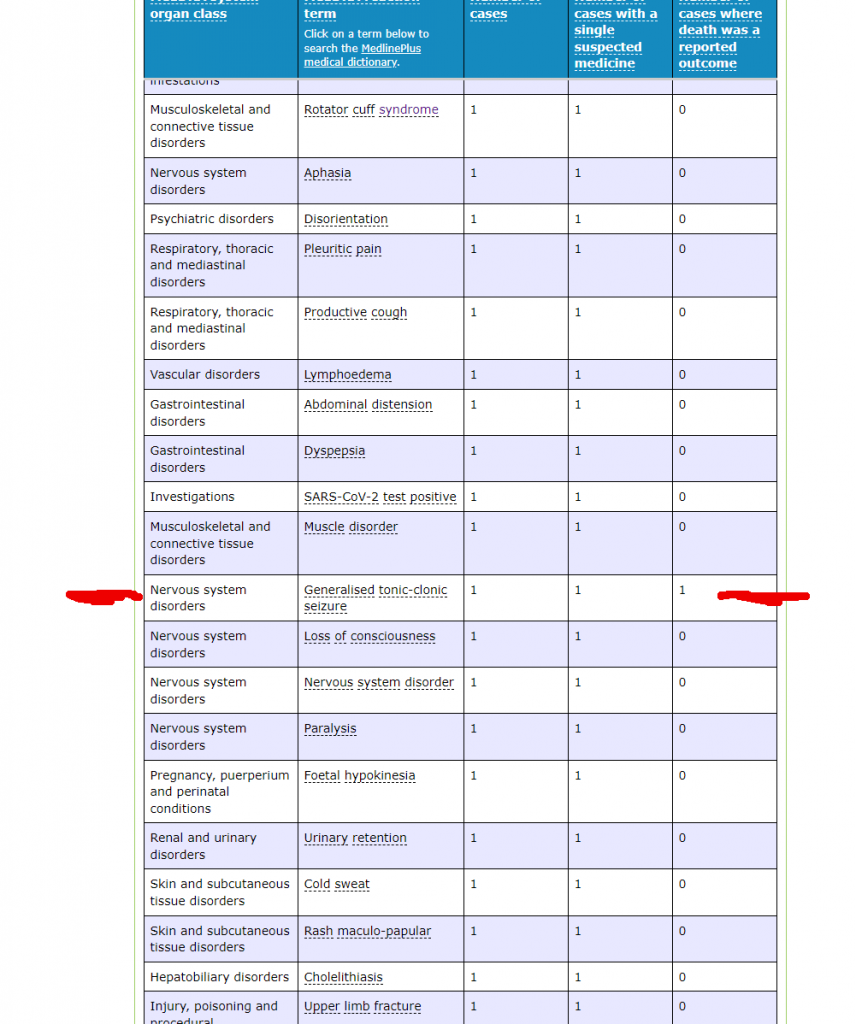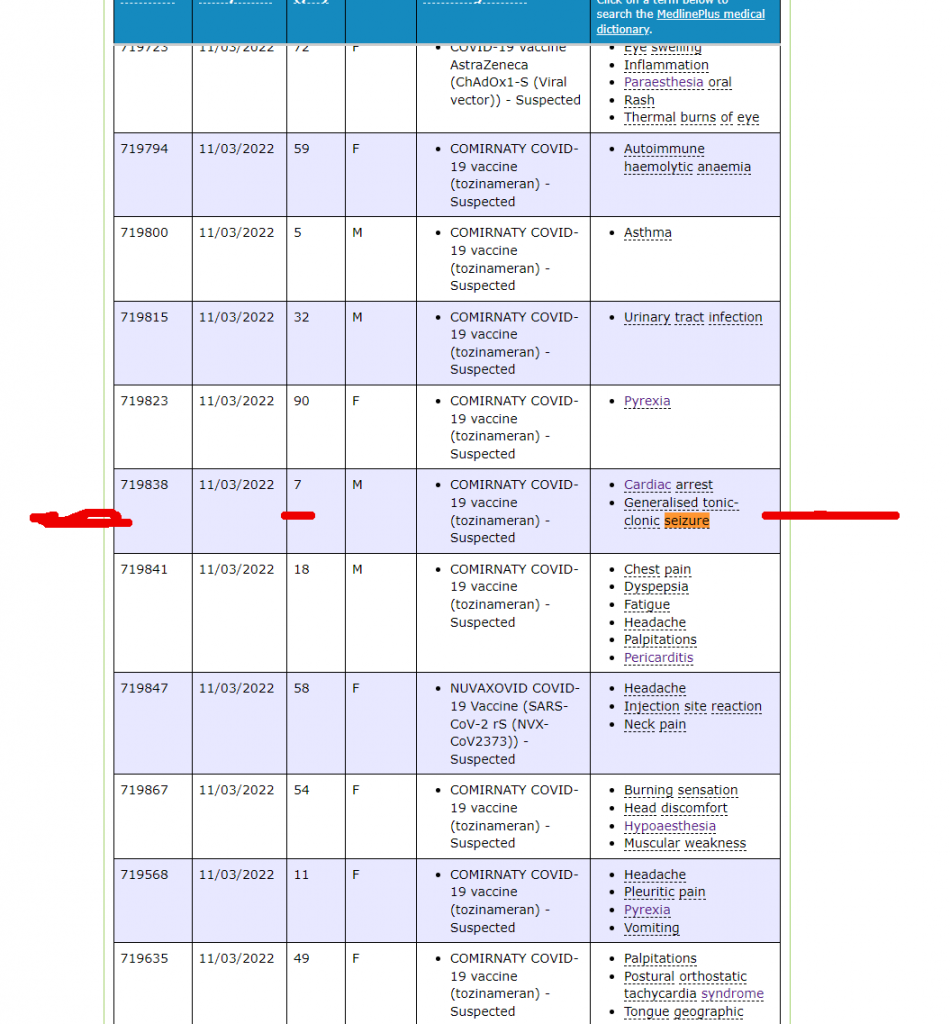 #leavethechildrenalone #vaccineshavefailed


https://giphy.com/embed/6qZdB5m1DOzN0418AV